Audiobooks without bosses
Looking for something to listen to while on the road, cleaning the house, or indulging the last days of summer? A lesser-known fact about our modest book press is that several of our books have been made into audiobooks and are available for your listening pleasure. Whether or not you agree with the multi-tasking possibilities presented by listening to instead of reading your favourite publications, audiobooks offer a fresh way to get fully immersed in a book and enjoy the art of storytelling.
We've compiled here a selection from our audiobook collection, highlighting books that connect and speak back to some of the current affairs and news happening these past weeks:
Following the news lately about Canadian hospitals experiencing nursing shortages and wanting to understand the context better? Here's an audiobook that probes into the working conditions of health care workers in Ontario, exposing the rampant and unchecked violence this workforce faces on a daily basis. Chock-full of anecdotes and interviews with health care staff, Code White: Sounding the Alarm on Violence against Health Care Workers is an engaging listen that is easy to follow and get absorbed by. If you've been worrying about Doug Ford's push to privatize Ontario healthcare, this book provides a number of recommendations against privatization, instead advocating for a strengthening of health care workers' rights as the key to keeping health care public.
Going Public
A Survivor's Journey from Grief to Action
In light of the recent news that Hockey Canada has paid out millions of dollars in sexual assault settlements over the past three decades, this powerful memoir and call to action is a must-listen for anyone wanting to understand sexual violence better. Going Public: A Survivor's Journey from Grief to Action is the audiobook equivalent to a "page-turner" that will keep you engrossed, as author Julie Macfarlane confronts her own silence and deeply rooted trauma to chart a remarkable course from sexual abuse victim to agent of change. And you can expect to hear more from Macfarlane in the news, as she continues to advocate for the banning of Non-Disclosure Agreements in Canadian sexual assault settlements.
What's Yours is Mine
Against the Sharing Economy, 2nd Edition
Use your commute or lunch break to delve into the seedy underbelly of an economy dominated by apps like Uber and Airbnb. What's Yours is Mine: Against the Sharing Economy is a digestible and thought-provoking look at the massive transformation of work and the service industry brought on by tech companies. The book reveals how titans of the so-called "sharing economy" have allowed a few people to make fortunes at the cost of destroying livelihoods, revealing the real impact of popular start-ups on our communities. If news about inflation is getting you down, here's an important book that will help you understand some of the harsh free-market practices and venture capitalists behind the scenes.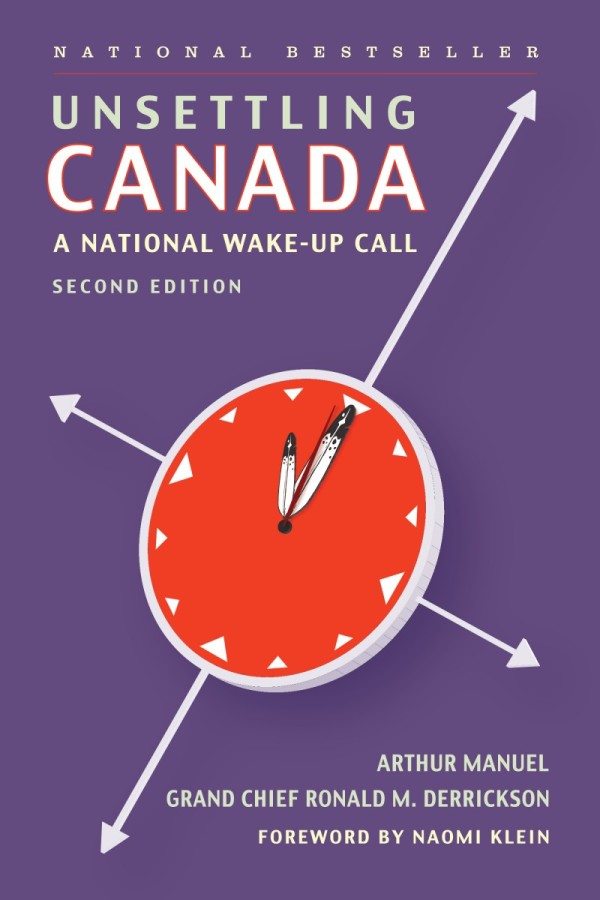 Unsettling Canada
A National Wake-up Call
This Canadian bestseller makes for an important listen in the lead-up to the National Day for Truth and Reconciliation next month. Authors Arthur Manuel and Grand Chief Ronald Derrickson trace the history of Indigenous rights, activism, and land claim struggles in Canada, grounding their analysis in Indigenous intellectual traditions and movement building. Mixing personal story-telling with political analysis and history, the audiobook of Unsettling Canada: A National Wake-up Call is highly listenable, accessible, and a critical conversation for Canadians.
Feminist City
A Field Guide
Here's one for readers anticipating the publication of Leslie Kern's new book this fall, Gentrification is Inevitable and Other Lies. This international bestseller is the perfect listen for anyone wanting to understand better how our cities are sites of struggle and how that struggle is shaped by gender, race, and class. Kern's feminist geography is captivating, fun, and timely as ever. Why not give Feminist City: A Field Guide a listen and contemplate your urban experiences while riding the subway, sitting in a park, or out for your evening stroll?