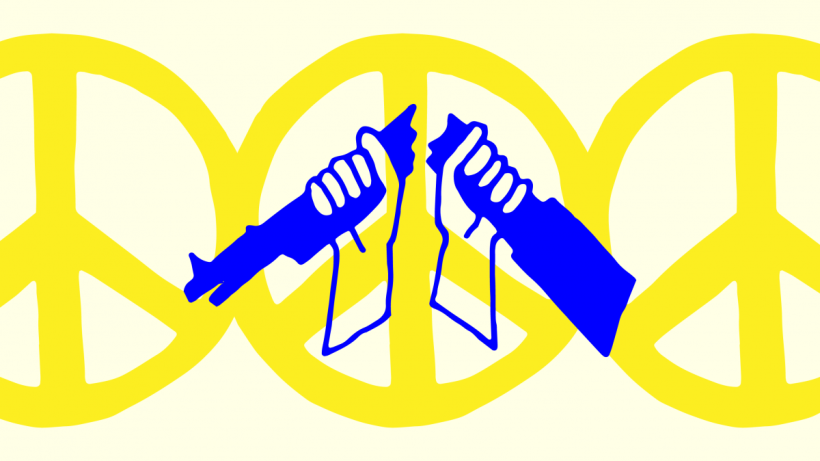 War, as we are seeing in Ukraine, Yemen, and too many other places, continues to be a brutal reality in the twenty-first century. As conflicts rage on, and people are killed, injured, and pushed out of their homes, and nuclear threats get louder, it is important to recommit ourselves to anti-war movements, pushing together for de-escalation and peace.
We've put together this reading list about war, the war industry, refugee experiences, and peace activism, with analysis that cuts through the propaganda, to give inspiration for building anti-war movements today.
The graphic novel Enemy Alien tells the true story of Canada's first national internment operations, the internment of Ukrainians during the First World War, through the eyes of John Boychuk, an internee held in Kapuskasing, ON, from 1914 to 1917.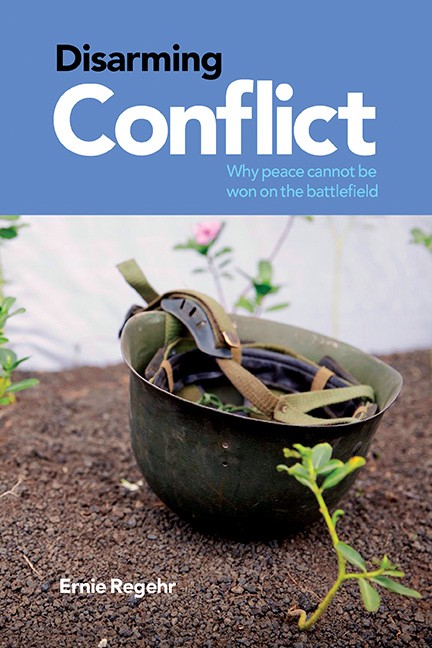 Disarming Conflict
Why Peace Cannot Be Won on the Battlefield
The overwhelming majority of recent wars end in military stalemate and are settled at the negotiating table, not on the battlefield, with the grievances that led to war still unresolved. In Disarming Conflict, famed peace activist Ernie Regehr shows that military force cannot simply override or transcend the social, political, and economic realities of conflict.
Worth Fighting For
Canada's Tradition of War Resistance from 1812 to the War on Terror
Historians, veterans, museums, and public education campaigns have all documented and commemorated the experience of Canadians in times of war. But Canada also has a long, rich, and important historical tradition of resistance to both war and militarization. This collection brings together the work of sixteen scholars on the history of war resistance.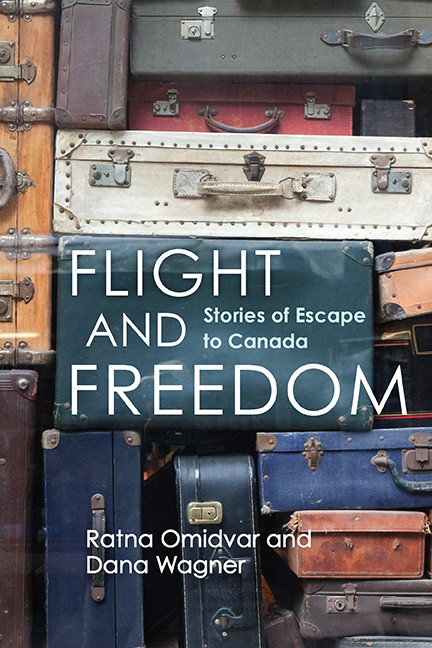 Flight and Freedom
Stories of Escape to Canada
The global number of people currently displaced from their home country is higher than at any time since World War II. Yet in recent years Canada has deported, denied, and diverted countless refugees. Is Canada a safe haven for refugees or a closed door? Flight and Freedom includes thirty astonishing interviews with refugees, their descendants, or their loved ones, documenting their extraordinary, and sometimes harrowing, journeys of flight. The stories span two centuries of refugee experiences in Canada: from the War of 1812—where an escaped slave and her infant daughter flee the United States to start a new life in Halifax—to the War in Afghanistan—where asylum seekers collide with state scrutiny and face the challenges of resettlement.
The Montreal Shtetl
Making Home After the Holocaust
Drawing on more than 60 interviews with survivors, hundreds of case files from Jewish Immigrant Aid Services, and other archival documents, The Montreal Shtetl presents a portrait of the daily struggles of Holocaust survivors who settled in Montreal, where they encountered difficulties with work, language, culture, health care, and a Jewish community that was not always welcoming to survivors.
This hauntingly illustrated comic tells the story of the now-famous Italian Jewish chemist who survived the camps at Auschwitz against all odds. Sobering yet tender, Primo Levi extends a rare opportunity for readers both young and old to deepen their understanding of war, life, death, and the human spirit.
Intellectual powerhouse and long-time anti-war advocate Noam Chomsky argues that the United States and its allies are rogue states. Chomsky turns his penetrating gaze toward US involvement in the Middle East, Southeast Asia, the Caribbean, and Latin America to trace the enduring combined effects of military domination and economic imperialism on these regions.
A blast of fresh air which blows away the cobwebs of propaganda and deception, On Western Terrorism is a powerful critique of the West's role in the world and a testament to two lives dedicated to humanism, activism, and the search for knowledge.
Warrior Nation is an essential read for those concerned by the relentless effort by some to sell the Canadian public on the need to endlessly wage war.
The Vimy Trap
or, How We Learned To Stop Worrying and Love the Great War
Was the Great War a futile imperial debacle, or a proud, nation-building milestone? Contending Great War memories have helped to shape how later wars were imagined. The Vimy Trap provides a powerful probe of commemoration cultures.
This No-Nonsense Guide explores not just the movement of weaponry across borders, but also the problematic activities that sustain the trade, such as espionage, government corruption, and shady taxpayer subsidies.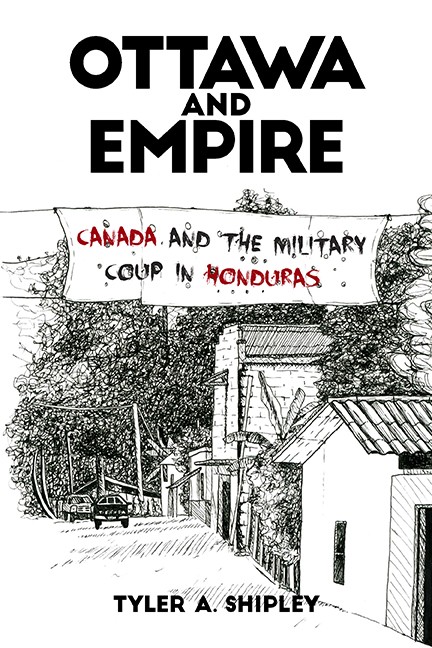 Ottawa and Empire
Canada and the Military Coup in Honduras
In 2009, the democratically elected president of Honduras was kidnapped and whisked out of the country while the military and business elite consolidated a coup d'etat. To the surprise of many, Canada implicitly supported the coup and assisted the coup leaders in consolidating their control over the country. Drawing from the Honduran experience, Ottawa and Empire makes it clear that Canada has emerged as an imperial power in the 21st century.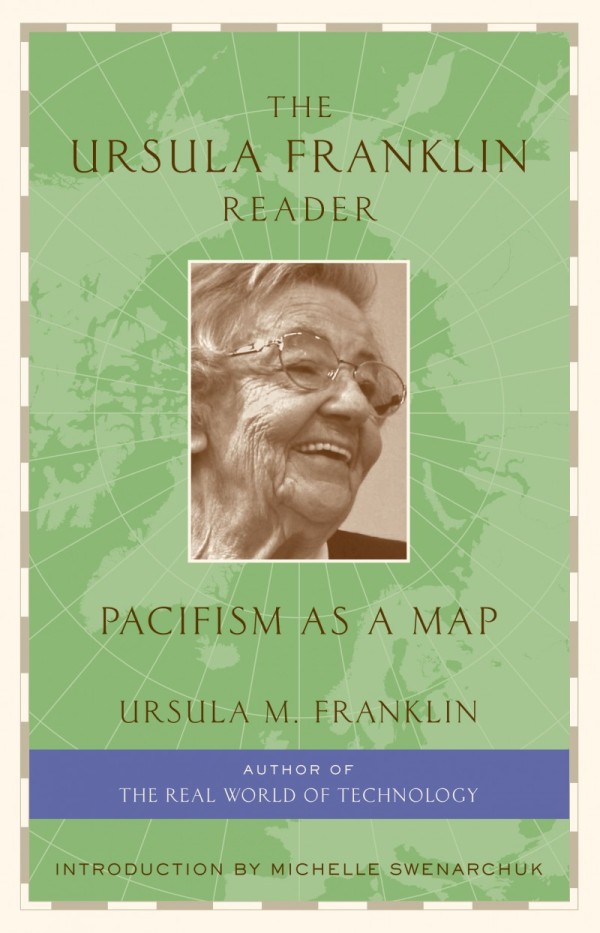 The Ursula Franklin Reader
Pacifism as a Map
Feminist, educator, Quaker, and physicist, Ursula Franklin has long been considered one of Canada's foremost advocates and practitioners of pacifism. The Ursula Franklin Reader: Pacifism as a Map is a comprehensive collection of her work, and demonstrates subtle, yet critical, linkages across a range of subjects.